A French student, Marie Lautour, got the opportunity to attend an inaugural session in the European Parliament, as part of the EUC project. Here is her story.
"The first day we visited the European parliament which was really impressive and wonderful. It reminded us of the importance of Europe and of being united. The afternoon we had the opening conference of the European student assembly with different speeches of Michel Deneken, the president of Strasbourg university and Manuel Tunon de Lara, the president of France universities for example.
The next day started with a roundtable around the following subject: "Rethinking the European democracy through student diplomacy". Several guest speakers were here such as Jean Paul Jacqué, Honorary general director at the council of the EU or Antonio Argenziano, President of the Young European Federalists. The roundtable was really inspiring and interesting. I think we all understood the importance of the youth voices in the future of Europe and the necessity that we took part in it.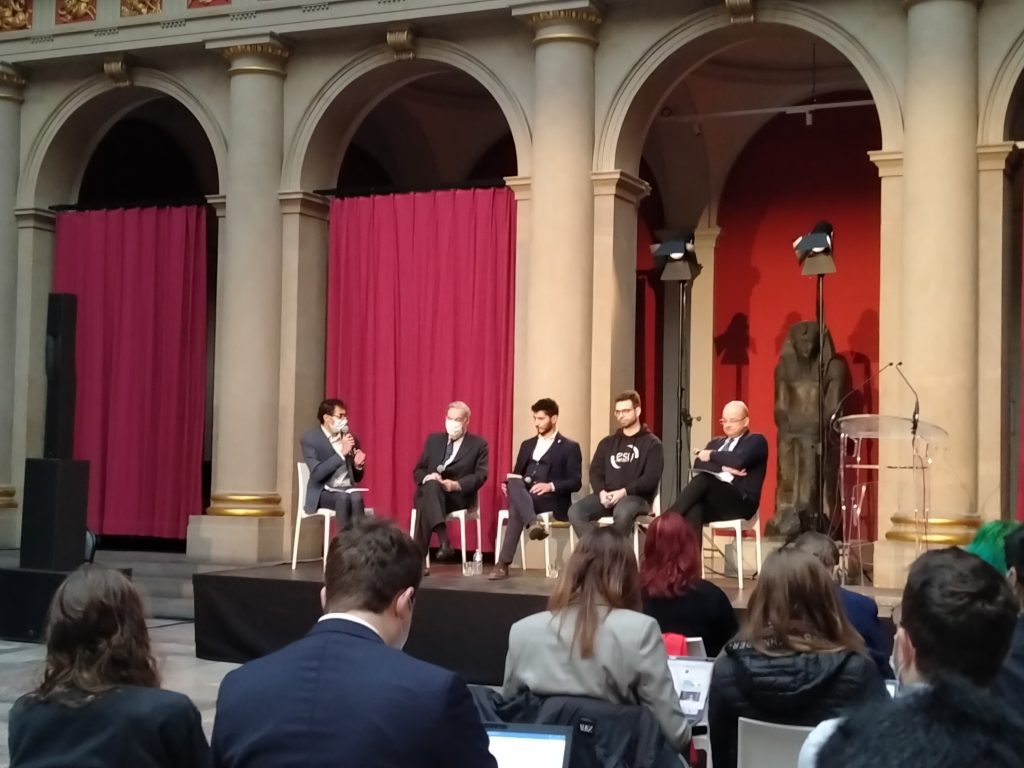 Then, we had 2 panel meetings in order to rewrite and talk about our recommendations – I was on the panel about the common values.
After, the plenary assembly took place, where all the 10 panels presented their recommendations. The assembly voted on the overall report to be submitted to the European institutions. We do really hope that they will be followed or at least heard and talked about.
The journey finished with closing remarks with guest speakers such as Fabienne Keller, member of the parliament and several others members of the parliament with online intervention such as Victor Negrescu, Alviina Alamestä, …
That was for the formal aspect. On another aspect I had the chance to meet with plenty of students coming from all over Europe: Spain, Greece, Austria, Italia, Germany, and so on. It has permitted us to discover new people, different cultures, talk about the differences and the common aspects of our countries. With the actual context concerning Ukraine, I heard a really emotional speech from a girl that I've met in Strasbourg and it reminded us that we all need to be together and support each other in times like those. It was a wonderful human experience.
We also discover the city of Strasbourg: a symbol of Europe and a really nice city.
I could enjoy this experience thanks to the help of the local coordinator of the EC2U Alliance in the University of Poitiers. She was there if I needed anything. Unfortunately, I was the only one of the Alliance in Strasbourg which was a little bit of a pity because I was looking forward to meet students of the EC2U Alliance but it will be for another day!
I'm really thankful regarding EC2U for this opportunity, and I can't wait for the next meet-up of the European Student Assembly and continue the project."